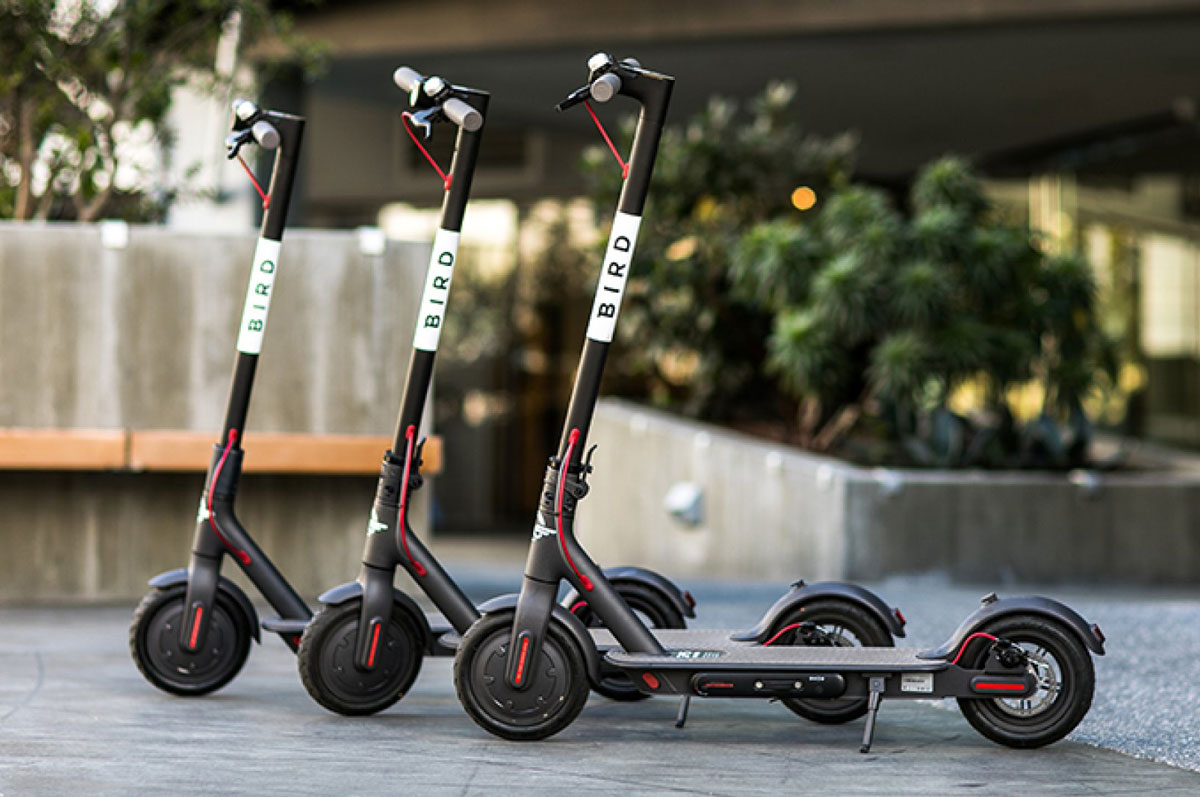 Bird Scooters have taken the world of transportation by storm, providing an eco-friendly option for short-distance travel. They are fast, convenient, and fun to ride. But have you ever wondered about the different models of Bird Scooters available in the market? In this article, we will be diving deep into the various types of Bird Scooters—from the Bird Three to the Segway ES2 to the Xiaomi Mi M365—and comparing their features and benefits. We will also explore why Bird has chosen these specific models, how they work, and what makes them stand out from other e-scooters on the market. Lastly, we will discuss whether these scooters are a sustainable mode of transport or not. So gear up and let's take a ride into the world of Bird Scooters!
Understanding Bird Scooters
Bird scooters offer a convenient and eco-friendly transportation solution. With speeds of up to 15 mph, these rental electric scooters are perfect for navigating urban environments. Available through a smartphone app, Bird scooters have a durable design and are popular in cities across North America and Europe.
The Concept behind Bird Scooters
Bird scooters are a convenient last-mile transportation option, allowing riders to easily locate and rent a scooter using the Bird app. Designed for short-distance travel within city limits, the concept aims to reduce traffic congestion and promote sustainability. Offering an alternative to traditional modes of transportation, Bird scooters provide a fun and eco-friendly way to get around.
Types of Bird Scooters
Bird offers a variety of scooter models to cater to different rider preferences. The Bird Three is known for its durability and suspension system. The Ninebot KickScooter by Segway ES4 offers an extended battery life and a top speed of 18.6 mph. The Segway ES2 features a sleek design and a range of up to 15.5 miles on a single charge. Xiaomi Mi M365 is a reliable and affordable option with a top speed of 15.5 mph.
Bird Three Features and Benefits
Get ready to soar with the Bird Three! This energetic scooter is all about safety and speed. With its dual-brake system, you can ride with confidence. Zoom through the city at a top speed of 18 mph for those longer commutes. Its durable construction can handle anything, while the built-in headlight ensures visibility at night. Plus, with multiple riding modes, you can conquer any terrain. Join the Bird Revolution today!
Ninebot KickScooter by Segway Es4 – Features and Benefits
Looking for a perfect scooter for faster commutes? The Ninebot KickScooter by Segway ES4 is the answer! With a top speed of 18.6 mph, it offers an exhilarating ride. Plus, its long battery life provides a range of up to 28 miles on a single charge. The front and rear suspension ensure a smooth and comfortable ride. Connect to the Segway app via Bluetooth for additional features and customization options. Get ready for an electrifying experience!
Segway ES2 – Features and Benefits
The Segway ES2 scooter offers a top speed of 15.5 mph, perfect for zipping through urban streets. With a range of up to 15.5 miles on a single charge, it's ideal for short commutes. Its sleek and lightweight design allows for easy maneuverability, while the built-in LED headlight ensures visibility at all times. Plus, the customizable ambient lights add a touch of style. Lastly, the Segway ES2 offers three riding modes to cater to different preferences and skill levels.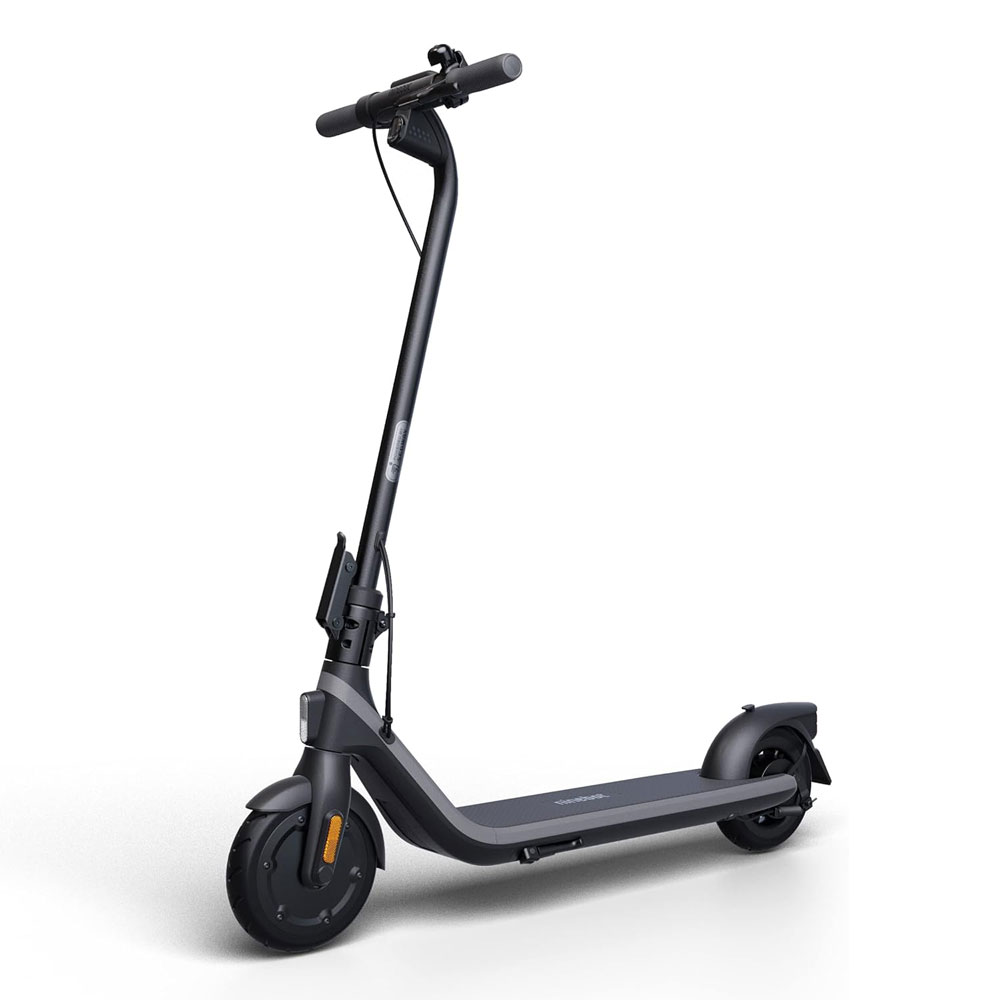 Xiaomi Mi M365 – Features and Benefits
Get ready to zip through the streets with the Xiaomi Mi M365 scooter! With a top speed of 15.5 mph, it's perfect for urban commuting in cities like San Francisco and Santa Monica. This rental scooter offers a range of up to 18.6 miles on a single charge, allowing you to explore the city without worrying about the battery running out. The Xiaomi Mi M365 features a robust construction, ensuring durability for daily use and making it a perfect scooter for rental companies like Bird. Safety is also a priority with its regenerative braking system, which not only enhances safety but also makes it more energy efficient. Plus, the mobile app allows for firmware updates and an enhanced riding experience. Don't miss out on this sleek and innovative scooter that's taking the United States by storm!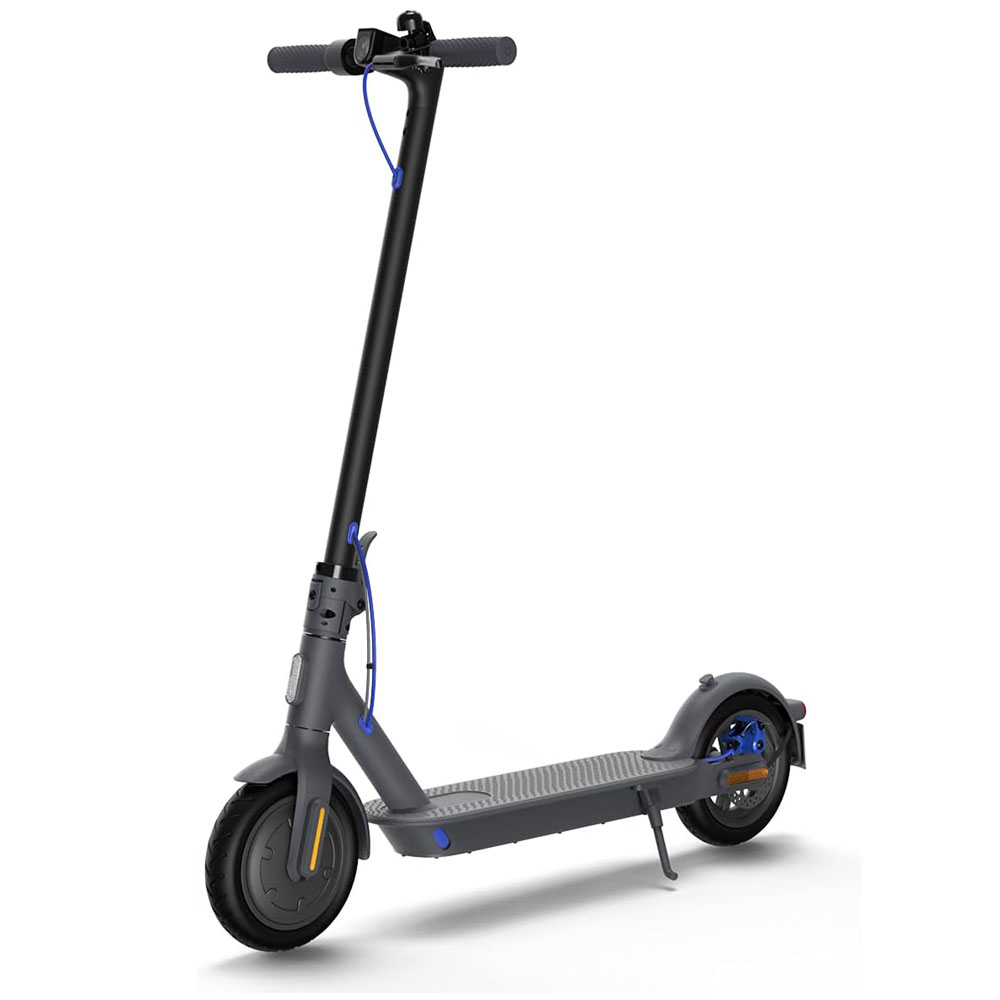 Why Did Bird Choose These Models?
Bird chose these models based on factors like durability, top speed, and battery life. They align with Bird's mission to provide reliable and efficient transportation options. Popularity and positive user reviews were also considered. These models strike a balance between performance, affordability, and rider satisfaction due to Bird's collaboration with reputable scooter manufacturers.
Factors that Influence Bird's Choice
Factors that shape Bird's decision-making process include safety features, durability, and compliance with local regulations. Market demand, availability, and production capabilities also play a role. Bird considers user experience, maintenance ease, cost-effectiveness, and long-term reliability when choosing scooter models.
How do Bird Scooters Work?
Bird scooters work by allowing users to locate and unlock nearby scooters through the Bird smartphone app. Riders can start the scooter by pushing off and pressing the throttle. These scooters are equipped with a battery-powered motor for propulsion, and they feature regenerative braking for safe slowing down and stopping. After the ride, users can park the scooter in designated areas and end the rental through the app.
Mechanism behind the Operation of Bird Scooters
Discover the various models of Bird scooters and their unique features. Gain insight into how Bird scooters operate, including their charging and maintenance processes. Explore the safety features that contribute to accident prevention. Learn about the regulations that govern Bird scooter usage in different cities and countries. Dive into the potential future advancements and innovations in Bird scooter technology.
Comparing Bird Scooters with Other E-Scooters in the Market
Bird scooters are gaining popularity in urban areas due to their convenience and affordability. They offer several models, including the Bird One, Bird Two, and Bird Air. Comparing these scooters with other e-scooter brands like Lime and Spin can help determine the best option. Consider factors such as battery life, maximum speed, weight capacity, and overall durability.
Bird Vs. Lime Scooters
When it comes to Bird and Lime scooters, there are several factors to consider. First, let's compare the different scooter models used by both companies. While Bird offers Bird One, Bird Two, and Bird Air, Lime has its own lineup of scooters with various specifications and features. Additionally, pricing and availability can vary between the two companies, so it's important to do some research before making a decision. User experience and safety concerns are also important considerations, as electric scooters can present certain risks. Furthermore, the impact of these scooter-sharing services on urban mobility and transportation trends is worth exploring. Finally, weighing the pros and cons of using Bird and Lime scooters for short-distance commuting or leisure activities can help determine which option is best suited for individual needs.
Bird Vs. Spin Scooters
Bird and Spin are two popular scooter companies in the United States. When comparing their scooter models, it's important to consider factors like weight, speed, and battery life. User experience and customer reviews can also provide valuable insights. Additionally, availability and pricing may vary across different cities. Safety is a crucial aspect when using electric scooters.
Bird Vs. Lyft Scooters
Bird and Lyft use different scooter models with distinct designs and features. While Bird offers the Original Bird scooter, Lyft provides its own rental scooters. The availability and pricing of rentals vary between the two companies. Safety and reliability are important factors to consider when choosing between Bird and Lyft for your scooter needs.
What Makes Bird Scooters Unique?
Bird scooters stand out from the crowd due to their distinctive features. These electric scooters are dockless, allowing users to rent and park them anywhere. They are eco-friendly, emitting zero emissions and operating silently. With a convenient smartphone app for rental and payment, Bird scooters offer a seamless experience. Additionally, their built-in GPS tracking system helps users locate available scooters nearby.
Innovative Features of Bird Scooters
Bird scooters are designed with innovation in mind. They are lightweight and portable, making transportation easy. With the electric motor and rechargeable battery, they offer eco-friendly rides. The GPS tracking technology allows for effortless location and rental. Smartphone app integration provides convenient rental and payment options. Plus, multiple safety features ensure a secure and enjoyable ride.
Are Bird Scooters a Sustainable Mode of Transport?
Bird Scooters are marketed as a sustainable mode of transport. Their sustainability depends on usage and maintenance. The efficiency of Bird Scooters in reducing carbon emissions is debatable. To ensure sustainability, riders should follow traffic laws, avoid leaving scooters in unsafe locations, and report any issues to the company.
Conclusion
To wrap up, Bird scooters offer a range of models to cater to different needs and preferences. Whether you're looking for a sleek design, extended battery life, or advanced features, Bird has got you covered. These scooters have gained popularity due to their convenience, affordability, and eco-friendly nature. As a leading player in the e-scooter market, Bird carefully selects models that align with their vision of sustainable transportation. So, hop on a Bird scooter and enjoy a smooth ride while reducing your carbon footprint. Join the scooter revolution today and experience the future of urban mobility.